Welcome to TelePsych. TelePsych is a growing 'type' of therapy where therapists are able to reach a community when seeing their therapist fact-to-face is not an option, or challenging to do so. TelePsych can be used in conjunction with face-to-face therapy too. TelePsych provides the option to stay connected with your therapist by telephone, instant message, text message, video conference, and e-mail. It is less expensive than face-to-face therapy, and can be pre-paid through your PayPal account, credit/debit card and sometimes billed through your medical insurance.
TelePsych is mainly used for clients who are in the military, going through domestic violence, have young children at home, work professionals, live in a rural area, or anyone who would prefer therapy through TelePsych. We also use TelePsych when providing Reunification Therapy to families where one parent and child resides in Washington State and the other parent may reside elsewhere. TelePsych provides the opportunity for estranged parents to reconnect with their child(ren) on a regular basis. TelePsych is also great for clients that have too many 'things' to do in a given week, and still would like to connect with their therapist. Our TelePsych services is through a HIPPA compliant confidential online video conference where the client and therapist will speak in private, and no one will have access to their conversations.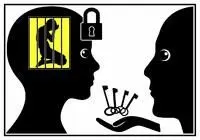 Please contact Rochelle Long, MA, LMHC at [email protected] if you are interested in TelePsych. Your e-session is moments away. Pre-Paid Packages available.