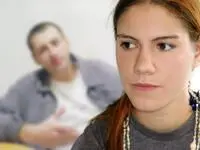 Parent Evaluation
Approximately ten percent of parents will be court appointed by a Judge/Commissioner for a Parenting Evaluator or Guardian Ad LItem (GAL) to review the family dynamics of a custody case and report back to the courts with an evaluation of the family system.
Family custody is a difficult time for most parents/couples and have challenges looking at the "best fit" for their child(ren). The laws have come along way to protect children and help them live in a positive, healthy, and successful environment after a divorce or separation. At times, judges/commissioners have difficulty making a "final" decision where the child(ren) will primarily live because the parents cannot agree. Many parents use negative allegations toward the other parent, and these allegation may or may not be true or somewhere in the middle. This is where a parenting evaluation is usually court ordered.
Majority of parents are not "evil" and majority of parents love their child(ren) and what what is best for them. Most parents going through custody issues have heightened emotions and are not thinking as clearly as they normally do. Going through a custody case can be extremely stressful, court is stressful, and the possibility of trial is stressful. Parent evaluators may help parents eliminate going to trial and use the parent evaluation as an alternative dispute resolution.
Role of the Parent Evaluator
My role as the parent evaluator (PE) is to remain a neutral third party for both parties involved and see what is the "best fit" for your child(ren). The evaluation process has five steps involved:
1. PE will receive the court order from your attorneys, and begin to make initial contact with both parents. I will send out a parenting survey with other paperwork to both parents and set up the first meeting.
2. First meeting with both parents separately on different occasions. This appointment is considered the "interview" and may also involve psychological testing as well.
3. Child-Parent Observations with both parents. These observations take about an hour with each child, and will both parents will have the opportunity to participate in this.
4. The PE investigates the allegations presented in the custody case, and contacts the third party collaterals (doctors, teachers, day care centers, friends, family, etc.) to review whether the allegations hold merit. **Even when allegations are true or partially true, this does not mean a parent will not have contact with their child(ren).
5. PE will meet with both parents separately for their second interview, and go over the observations and findings of the evaluation. Parents at this time may include additional information, clarify questions for the PE, and have an opportunity to discuss the outcome. The PE may make individual recommendations at this time for therapy, anger management classes, substance abuse classes, parenting classes, etc.
6. The PE writes or verbalizes the final evaluation report and has a three way meeting with both attorneys to discuss to evaluation. Verbalizing the report is more effective when meeting with the attorneys, and seems to go further with the parents involved.
The role of the PE is to review what is in the child(ren)'s best interests, and how parents may proceed parenting after their divorce/separation. The PE will
recommend
a residential schedule for the child(ren), financial (if needed), parenting issues, etc. and discuss the findings based on the evaluation process. The evaluation is to be used only as a tool for parents (and attorneys) to help assist what is the "best fit" for the family. As emotions decrease, parents will think more logically, and may be able to avoid going to trial or court after this process. Again, most parents are not "purposefully" mean people and love their children. After all, children are the innocent party in custody cases and deserve to live in a healthy environment where both parents (if possible) are involved and that they can co-parent (if possible) for their child(ren)'s sake.
Parent Coordination: THE ALTERNATIVE and AFFORDABLE WAY instead of COURT:
Want to avoid court? Want to save money and come out with what is in the best interests of your children? Parent Coordinators are somewhat different than PE. A Parent Coordinator (PC) assists parents in custody issues, parenting issues, case management, and helping parents utilize their time with their children and learn constructive ways to communicate with the other parent. A PC coordinates services between attorneys, GAL's, PE, mental health, chemical dependency, etc., to make sure the parent(s) are following through on their court orders. PC saves time and money, cuts down on costs of attorneys, mediators, arbitration, and pulls all the resources to one location.