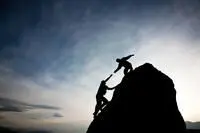 GROUPS OFFERED AT LONG COUNSELING:


The most Exciting News from Long Counseling to YOUR FAMILY - Sign up NOW!!

Parent Training for High Conflict Custody Cases 8-weeks...Sign up now!

PARENT TRAINING FOR PARENTS ENGAGED IN HIGH CONFLICT CUSTODY CASES AND LOOKING FOR WAYS TO PARENT WITH THE OTHER PARENT! SHARING CHILDREN WHEN YOU ARE DIVORCED, SEPARATED, OR NEVER MARRIED IS A CHALLENGE ALREADY. WHEN YOU ADD IN THE COMPLEXITY OF THE COURTS, ATTORNEYS, COURT PROFESSIONALS, ETC., THE CUSTODY ISSUE BECOMES EVEN MORE COMPLEX, AND IT DOES NOT HAVE TO. LEARN WAYS TO COMMUNICATE WITH THE OTHER PARENT (EVEN THE MOST CHALLENGING CASES), FIND OUT MORE ABOUT YOUR PARENTING STYLE AND COMMUNICATION STYLE. REMEMBER THE KIDS CAN FEEL THE TENSION BETWEEN YOU AND THE OTHER PARENT, AND THE MORE ADVERSE YOU ARE IN YOUR COMMUNICATION SKILLS WITH THE OTHER PARENT WILL ONLY EMPOWER YOUR CHILDREN, AND ALLOW YOU TO SPEND MORE TIME WITH YOUR CHILDREN, THAN STRESSED OUT AND IN COURT.
LIMITED PARTICIPANTS, PLEASE CONTACT US SO WE CAN DO A BRIEF SCREENING TO ENSURE THIS IS THE BEST FIT GROUP FOR YOU AND YOUR FAMILY. 8 GROUP SESSIONS AT $60.00 EACH OR $480.00 (FOR ALL 8). [email protected] .


************************************************************************************************************************************
These groups fill up fast...so please hurry and call for your free 15 minute phone consultation and 30 minute in person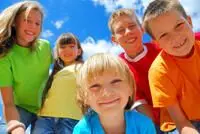 intake to review whether you are ready to join the groups offered at this time.
**
Some Insurances accepted for groups...check with your insurance company.
*We offer pre-recorded trainings on-line where you can watch and learn at your leisure.