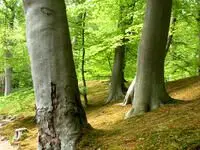 Welcome! If you are reading this website page, then you have already begun the journey of exploring the options of dealing with issues that are bothersome or hindering. Most people seek mental health counseling sometime in their lifetime for various reasons, such as lifestyle change, divorce, parenting, addictions, eating concerns, depression (blues), anxiety (worrisome), highs and lows, children acting out or not talking, employment problems, and other issues.
You are not alone! I am gladly here to assist you with what ever issue is bothering you, your family, child, and/or relationship. I primarily use a cogniive behavioral approach to therapy although will use other theories as they apply to the presenting problem(s). This practice is aimed toward encouraging the emotional, interpersonal, and spiritual growth of the indivual, couple, and family. I believe my role as a therapist is to provide clients an understanding about themselves and their role in their family, community, and school. I focus on the inner strengths of clients so they can make their own choices for their growth and development. I believe that for therapy to be FULLY effective and lasting, all individuals may be affected by their family, peers, and community. I believe that everyone can adapt to change or make improvements in their life.
I offer inidividual, couples, family, and group therapy to achieve the client's goals. Initially therapy involves an assessment phase in which the client(s) are interviewed and may be given assessment tests to help achieve the best treatment plan. At the end of the assessment phase, which typically takes two to three sessions, a more specific treatment plan is developed for the client. Therapy is supportive in nature and may involve the use of activities such as journal work, role-playing, art/play therapy, parenting skills, and life style changes. Therapy is on a case-by-case basis, and the length of treatment is depending on the presenting problem(s). Treatment ends at a mutally aggreed time. You as the client will be fully involved in your treatment.
I truly look forward working with you.