Providing Individual, Couples, Family Counseling, Mediation, Parenting Coaching, Groups and Reunification for parents and children who have been estranged from each other !

CORONAVIRUS UPDATE: As part of the growing concern surrounding coronavirus (COVID-19), we hope that you and yours are staying healthy and safe. We are offering TELEHEALTH online therapy to ensure social distancing. Please contact us at (425) 609-3670. We want to ensure everyone's safety. We are available and still offer Supervised Visits, Reunification, Evaluations, Therapy, Therapy to frontline professionals who are in the trenches and need someone to help them through these challenging times. Long Counseling is is here for you and your family! We care!
An Interview with Summer Felix on Co Parenting, the benefits and implications of custody - Listen to this podcast:

OFFERING TELEPSYCH - We are offering HIPPA compliant and secure Telepsych now available for people who have to drive a long distance, have mobility challenges, have small children and leaving home is a hassle (or finding child care). For professionals with limited time during the day, it also represents a possibility to focus on themselves rather than worrying about missing work. Telepsych reaches rural areas where people find it difficult to drive into the city or there is too much traffic and causes burden. Some families prefer telepsych so the licensed professional can see their lives in their home environment. Email [email protected] to begin your journey.
LCES offers Collaborative Mediation :
The Benefits: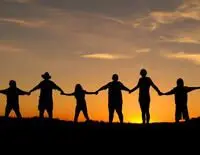 Keep Parents OUT of Court - Save money and emotinal drain from expensive litigation
Professional and Caring Environment - vs. the traditional mediation attorney style
One to Four sessions - vs. feeling pressured to decide in one session
Child Focused - vs. Parent Focused (Best Interests of Child)
Better Outcome for Both Parents and Children vs. feeling little control over decisions
Treatment specialization includes:
Therapy for Depression and Anxiety
Couples Counseling (married, heterosexual, gay/lesbian, co-habitating, pre-marital)
Divorce Coach
Family Counseling
Mediation - a collaborative approach
Bootcamp for Families - Weekend Retreat (see Group information)
Parenting Support/Classes/Groups
Parent Coach
Co-Parent Counseling/Coaching
Parent Coordination
Grief Counseling
Work and Career issues
Stress Management
Spiritual Counseling
Sexual Related Issues
Conflict Resolution/Anger Issues
Eating Issues
Children and Adolescents (age 3-18)
Childhood Behavioral Issues/ADD/ADHD/Oppositional Defiance
Family Reunification
Parenting Evaluations
Mediation
Case Management
Sports Psychology/Coaching
Personal Life Coach and trained Collaborative Divorce Coach:
Relational
Life transformation
Divorce, separation, gay/lesbian couples - Collaborative Approach
Assistance with parenting plans and residential schedules - Parenting Coach/Coordinator
Parenting after divorce and/or separation
Child Specialist - Collaborative Approach
Divorce Coach - Collaborative Approach
Sports Mental Toughness
I work with a wide range of emotional and behavioral issues providing services that span from therapy for depression and grief counseling to parenting support, couples counseling and beyond. In a comfortable and supportive atmosphere, I offer a highly personalized approach tailored to each of my clients individual needs to help attain the personal growth they're striving for.
Click on image below for one of the best all inclusive tool for parents that have children through divorce/separation.