What is a Collaborative Child Specialist?

The Child Specialist in collaborative law is a neutral consultant working only for settlement. He or she is a mental health professional with expertise in children's developmental needs who meets with the parents. The conversation continues about the parents' hopes and any concerns they have about the children's adjustment to the changing family circumstances. The Child Specialist meets with the parents first to gain a better understanding what is best for "their" family and children. The Child Specialist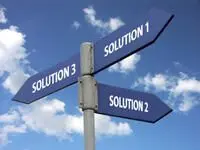 will help guide the parents through this difficult and emotional task.
The Child Specialist then meets alone with the children to talk about the changes and gauge the children's responses and needs. Finally, the Child Specialist meets again with the parents and their professional helpers to discuss insights and suggestions. The Child Specialist also helps the parents work out a parenting plan that best meets their goals and takes into account the children's perspective. The result is a plan that is durable and works well for all members of the family.
It is then the job of the collaborative attorneys to put the parenting plan into legal form and submit it to the court so it can become part of the legal settlement.