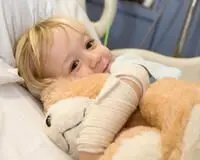 Supervised Visits:
At LCES, PLLC we years of experience providing Professional Visitation Supervision to familes. Our first priority is the child(ren), and we ensure their physical and emotional safety. We pride ourselves on being neutral and non-judegmental when providing Visitation Services. We strive to create a comfortable atmosphere, where the supervised parent can provide day-to day parenting to their child(ren). Our staff has extensive training and experience working with sexual abuse, domestic violence, substance abuse, mental health issues, high conflict custodial cases, and so much more.
Our Visitation Supervisor's are there to create safey, observe and write detailed notes, remian objective, and allow parents that would not who normally are not able to see their children to spend time with them. LCES also provides Visitation Exchanges, Holiday Visitation, Progress Reports, and so much more.
The visit may take place in various locations. The following are suggestions for visitation places:
Office - preferred
parent's home
relative's home
bowling alley
restaurant
church
miniature golf course
shopping mall
zoo
park
museum
library
theater
gaming area
amusement park
school events
sports arena
beach


**Most visits will be done in our office. This usually is for visits with infants and small children, non-custodial parents that have limited time (less than four hours), or reunification therapy where professional supervision and services are needed.
The visitation place will be pre-arranged at the time the visit is scheduled. All visitation locations will be approved by our supervisor prior to the scheduled visitation. This allows our supervisor the ability to maintain constant visual contact with the visiting parent and children.
We have safety measures set in place, and will go over them with you during the set up appointment.
SUPERVISED VISITATION FEES (Must be paid in advance of scheduled visit):
S et Up Fee: $90.00 one time fee for set up, intake to go over the information, court orders, time to set up your case, schedule visitations, and provide written confirmation that visitations have been scheduled. This also includes the disbursement of contracts which are expected to be signed and reviewed by both parents. This is usually done in the office, and can also be done on the phone as long as you have access to fax/email/phone.
Monday - Friday (8am to 5pm): $45/hour - Includes Visitation Supervisor always present, and have the child(ren) in the line of sight at all times. Detailed notes are taken and provided to counsel (if there is one) upon request for an additional a fee. These charges are based that the visits commence and end at the visitation office. If travel is necessary, additional fees will be added.
After Hours (Monday - Thursday) (6pm - 8pm): $60/hour
Weekends (Friday 6pm through Sunday 8pm): $65/hour
Holidays: $70/hour - Based on the availability of our Visitation Supervisor's schedule. All services, including travel time, are billed at the holiday rate.
Visitation Exchange - varies depending on location: On-site at our facility: $30 Flate Fee at our office during normal business hours (Monday through Friday 8am - 5pm). If the Visitation Exchange is outside of business hours, and located offsite, additional travel time fees will incur.
T ravel Time - Based on Location (Serve all of Snohomish and Skagit County, and parts of King County): Any travel from our office will result in a mileage charge of $.53 per mile and an hourly rate of $18.00. This will be paid in advance prior to the Supervised Visit.
Transporting Supervisor - Case by Case Basis and additional fees due to the extra insurance coverage necessary to provide this.
Court Hearings: In the event the Visitation Supervisor is required to appear in court proceedings the requesting party will be billed: $60/hour (flat fee within Snohomish County) with a one hour minimum. In addition, there is a $30.00 per hour fee for all court hearings for time reviewing the case file prior to testimony. If the court is outside Snohomish County: $75.00/hour (two hour minimum), and travel fees incurred.
Maximum visitation time is 8 hours.
Supervisor's Observation Reports:
$30 per visitation exchange
$40 per 1-4 hour visitation
$65 per 5-8 hour visitation

Credit Card Processing Fee: $4.00 per transaction - ALL SERVICES MUST BE PAID IN FULL PRIOR TO VISIT!
** We do offer a sliding fee schedule to some cases - please inquire.
Please contact our Supervisor Coordinator Albert Sanchez at [email protected]